Performance archive
A depository for documentation of performance work (live and for camera) by other artists that I have performed, adapted, interpreted and/or directed.
---
Workshopping new work by composer Cameron Dodds with London based choral collective
Musarc
March 2023
---
Performance Two
Performed at PINK Gallery in 2022
Solo performance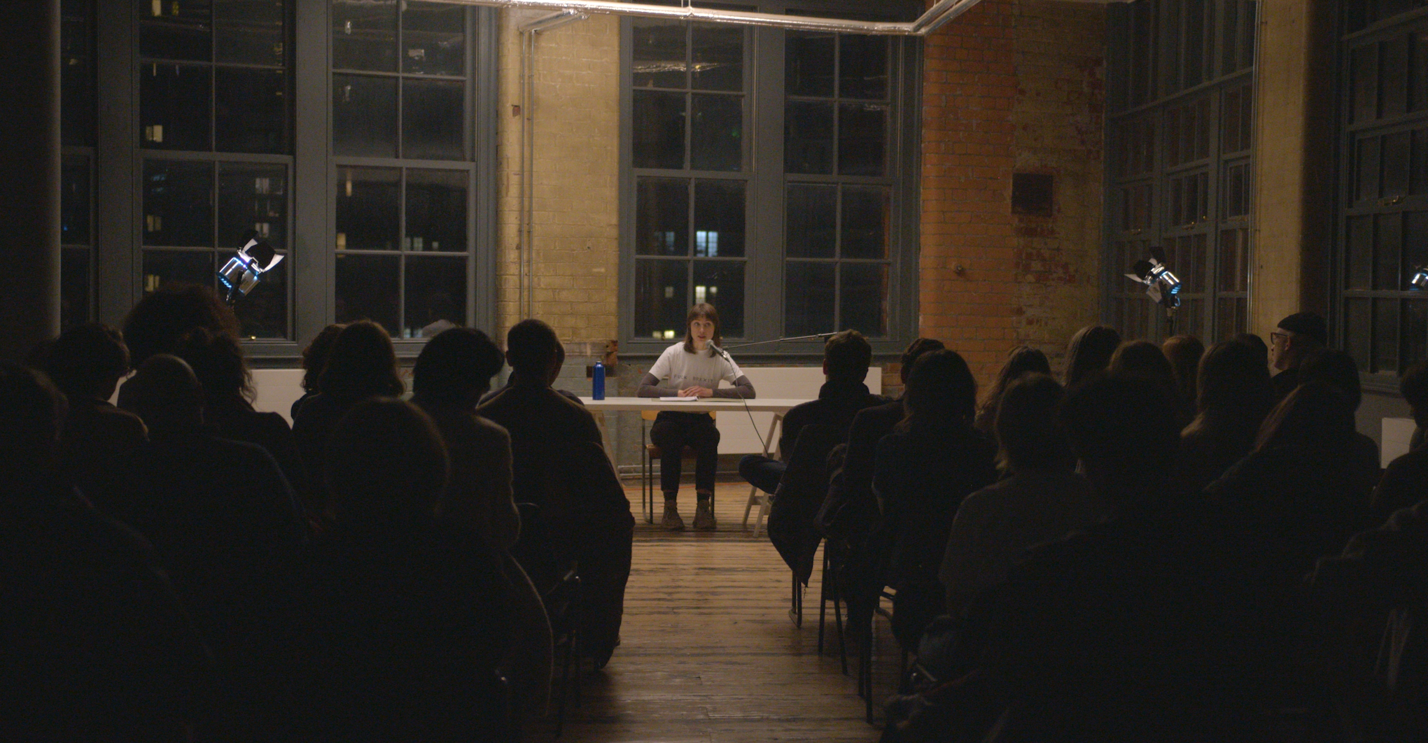 Performance Two
was created in response to witness statements I recieved from audience members present at
Performance One
, a live piece by dancer
Rachel Krische
. Using only these texts, which combine literal descriptions of actions, sounds and movement with viewers' personal interpretation of the work, my task was to re-stage a work I have never encountered firsthand: to reenact a reenactment, reproduce a reproduction, interpret an interpretation of an interpretation. Commissioned and curated by Elysia Lukoszevieze.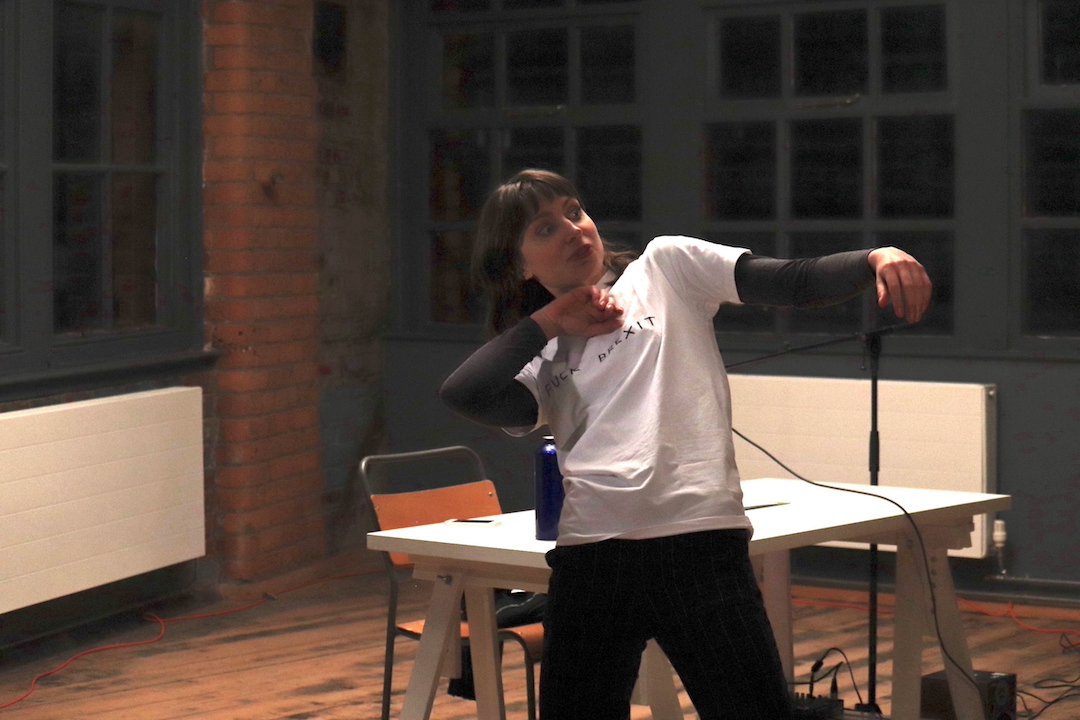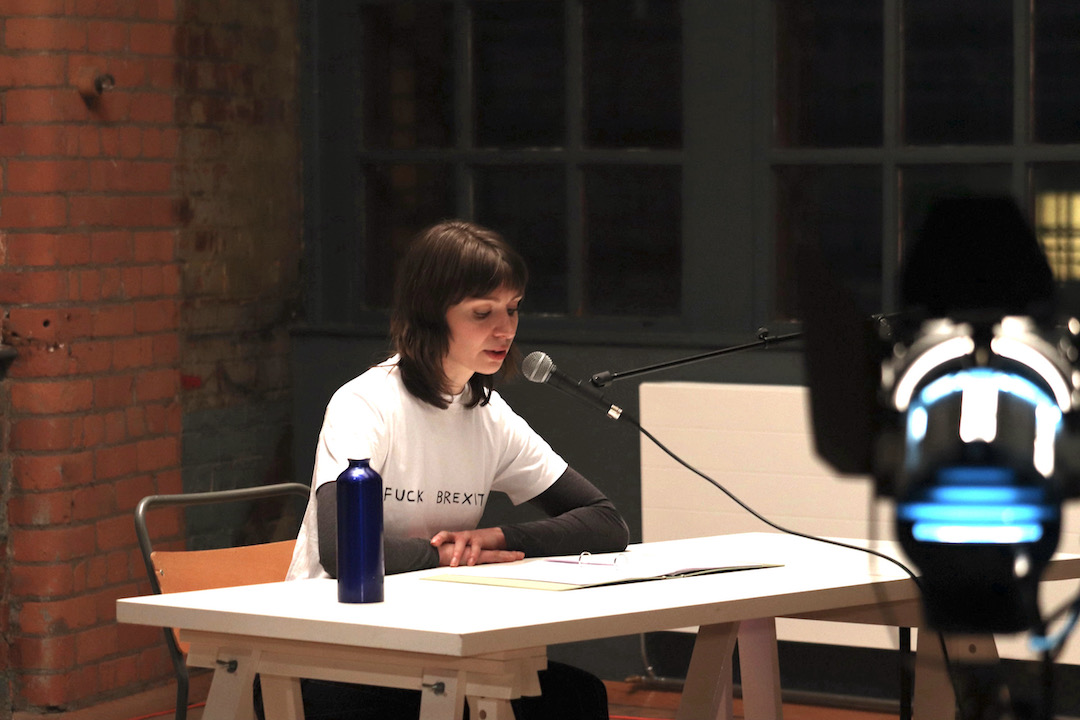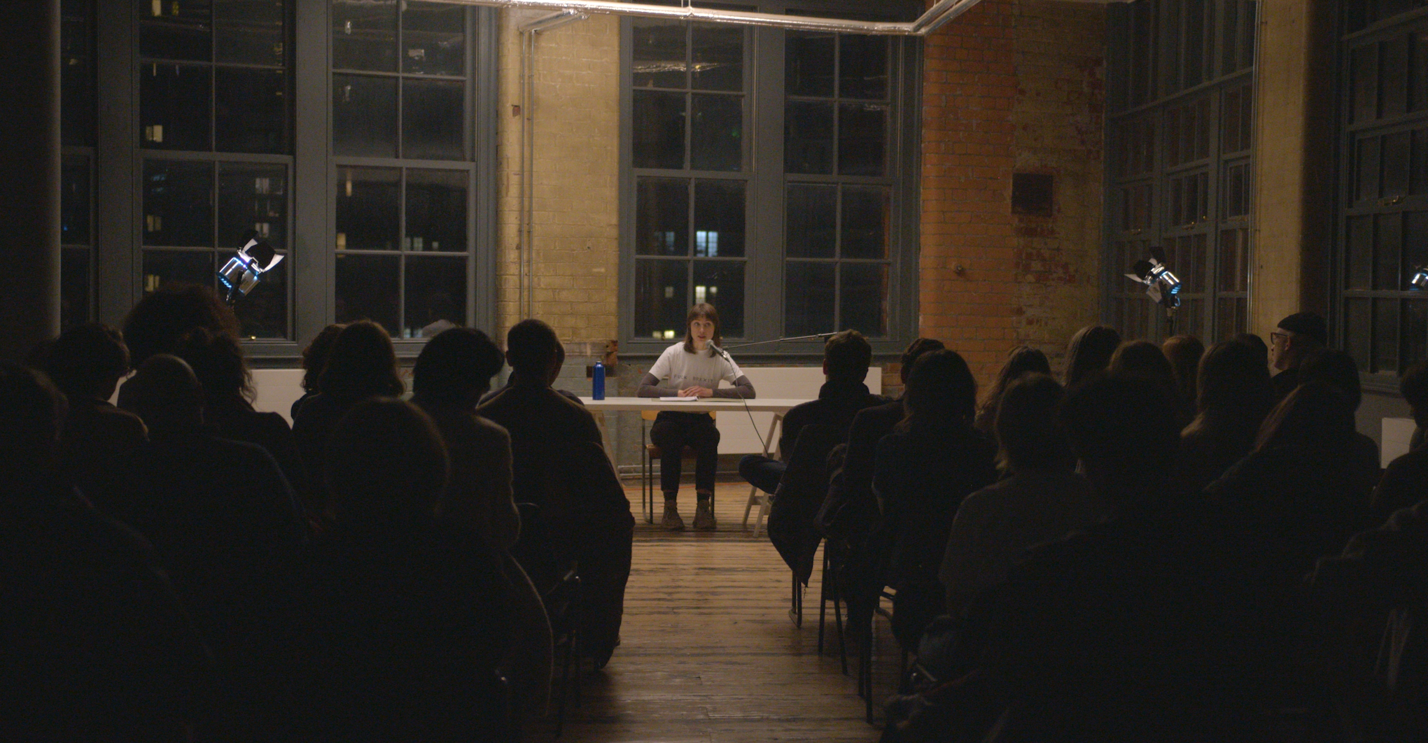 ---
Considerations by Priceless Bodies

Directed by Rowland Hill
Edited by Scout Stuart
Produced by Scout Stuart
Cinematographer: Sophie Broadgate
Camera Operators: Sophie Broadgate, Rowland Hill, Scout Stuart
Editors: Scout Stuart, Rowland Hill






---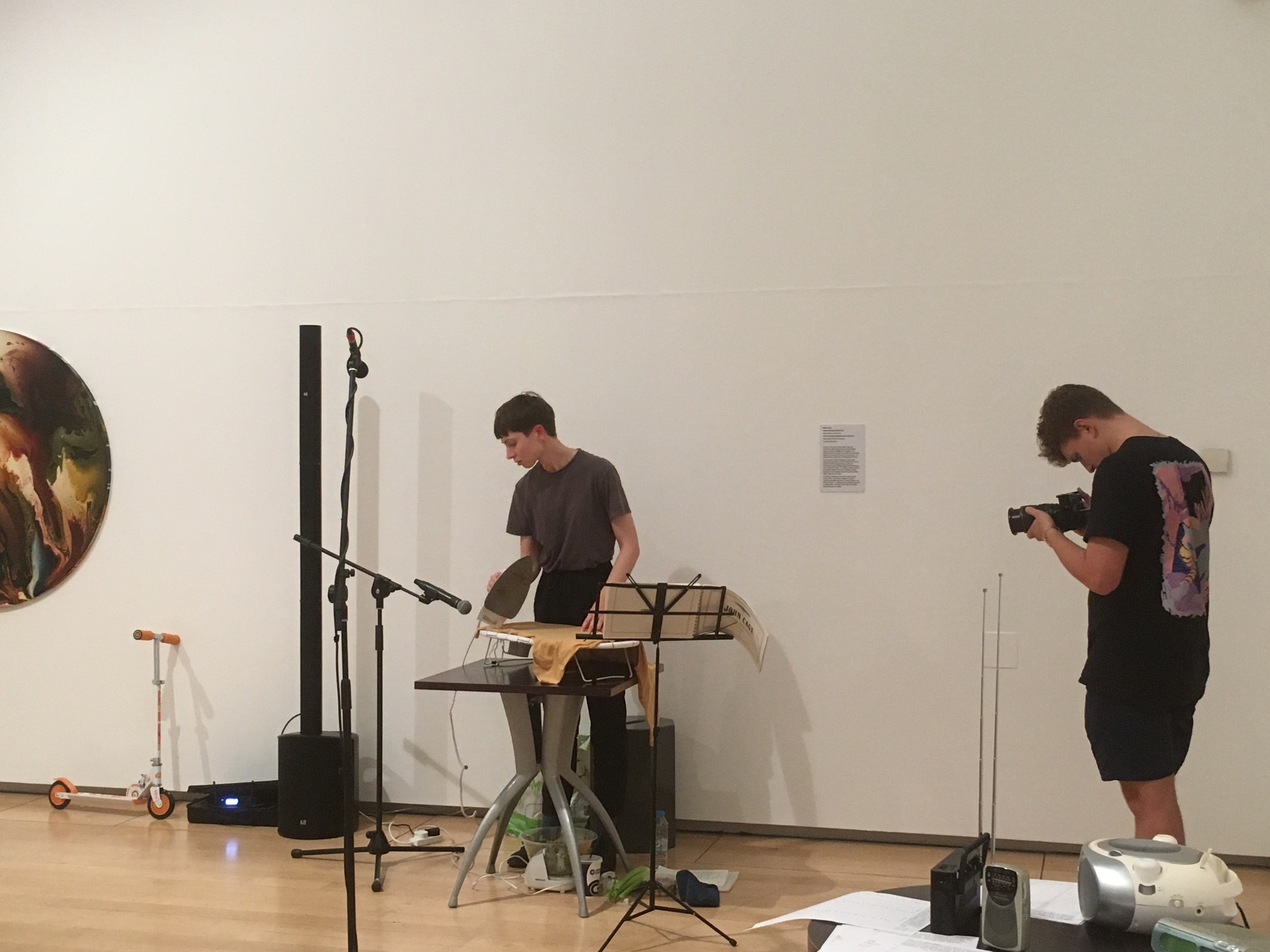 ---

WILD LANDS by Amy Lawrence
Performed in 2019
Created in collaboration with Rowland Hill, Juliet Davis-Dufayard and Joe Whitmore

Interactive video performance, combining gaming mechanics and choreography to lead women and gender-fluid performers
through a pocket of urban wild-space at night.

Created for Second Nature - What is Nature Anyway? exhibition at The Portico Library, Manchester, curated by James Moss.


WILD LANDS is an interactive performance game where the audience is invited to navigate the woods at night as a the character of a woman artist. Through a series of night time woodland walks and conversation about experiences in these spaces we manipulated the tradition of
place-writing
responding to the '
Second nature-What is nature anyway
' exhibition by reimagining and interrogating suburban natural space at night. We journeyed through dark woody spaces and vast blackened parks using language and movement to make sense of our environment, nature and kinds of 'woman-hood' both alone and together.
WILD LANDS culminated in a sharing of this process on the 18th December in an event involving a facilitated group discussion by Amy and the WILD LAND PERFORMERS about wild spaces at night, our understanding of these spaces and our bodies within them.
Unfortunately the game is not currently available to play on any public platform except within a live facilitated environment (please contact me for information).
Poem for Chairs, Tables, Benches, Etc. (1960) by La Monte Young and Work for Wounded Furniture (1965) by Alison Knowles
On Rites & Reenchantment,London Contemporary Music Festival 2019, Ambika P3, London
Performed with An Assembly and Musarc


"Rites of power, rites of labour, rites that will disillusion and reenchant. Taking our lead from the frenzied liturgies of club culture, the object-oriented rituals of Fluxus and the mysterious masked dances of Japan and Bulgaria, tonight will explore the paradoxical relationship between art, sound and ceremony. Classic text scores by La Monte Young (
Poem for Chairs, Tables, Benches, Etc.
, 1960) and Alison Knowles (
Work for Wounded Furniture
, 1965)...will coax objects into sounding, delivering the kiss of life to our thingy brethren." -
LCMF On Rites & Reenchantment programme text
"There was an emphasis in their movements in establishing boundaries, defining a space and direct representation of common activities. It was the closest the festival came to the heart of its theme of witchcraft....the space was given over to Fluxus, with the combined forces of Musarc and An Assembly performing Alison Knowles'
Work for Wounded Furniture
, segueing into La Monte Young's
Poem for Chairs, Tables, Benches, etc
. Again, common objects and simple actions were presented plain, with Knowles giving us inadvertent theatre and music through establishing a new frame of reference for observing the partial destruction and ineffectual repair of household objects, while Young gives a new focus to unintentional sound, and to the inherent theatricality of making music."
-
Boring Like a Drill LCMF Highlights Part 2
---

we shall run by Yvonne Rainer
UK premiere
Performed with An Assembly at LCMF 2018, Ambika P3, London


"The evening begins with the marking out of a performance area: in Yvonne Rainer's
We Shall Run
(performed by
An assembly
) a perimeter of speakers blast out a movement from Berlioz's
Grande Messe des morts
, while the ensemble jogs around the space in a series of circuits that break apart and recombine, mapping an invisible spirograph across the floor. This initial act of consecration 'empties out' the space by pushing the audience to its peripheries, while redrawing it as the intersection of abstract planes: the width and length of the venue's total area, cut across by the vertiginous and precarious dimension of height, represented by the ladders and the Damoclean cymbal, the threat of imminent collapse."
---
The Master's Tools will not Diasmantle the Master's House, Babe by Rosa Johan Uddoh
Performed with Rosa Johan-Uddoh and Gabriella Hirst at Tate Britain
Comissioned by Bolanle Tajudeen for 'Art in the Age of Black Girl Magic'



---

Tape Piece by Maya Verlaak and Andy Ingamells [2012]
Performed with June Lame at Body as Archive, Woburn Centre, London
2018


---

Visible Speech by the DAVE group at Manchester Deaf Centre with Rowland Hill
Performance at the Portico Library, Manchester
2018


---

Why are all my tutors white, baby? by Rosa Johan Uddoh
Widening the Gaze Conference curated by Zeinab Saleh
Slade Research Centre, London
24th March 2018

Performing allyship through backing dance.


---
Tape Piece by Maya Verlaak and Andy Ingamells
[2012]
Performed with Jack Sheen, part of 'New Intimacy I', LCMF 2017, Ambika P3, 7 December 2017
"...
Tape Piece
(2012) by Maya Verlaak and Andy Ingamells achieved something meaningful for both ears and eyes
as these two composers rolled around the floor, ripping sellotape off each other's (clothed) bodies. The falsetto
squeals of the sellotape launched fragmentary melodies into the air. This piece was witty and fun."
-
Frieze, Searching for a New Intimacy at London Contemporary Music Festival 2017


Filmed by Jeremy Millar

---

EAR ACTION by Neo Hülcker and Stellan Veloce
UK premiere
Performed at LCMF, Ambika P3, London



"Hülcker / Veloce's

EAR ACTION

is performed one-on-one, one performer playing on the ear defenders of one audience member, harnessing the effects of the ASMR phenomenon to create personalised sound worlds."

-

LCMF 2017




---

Book Concerto
Performed at LCMF, Ambika P3, London


---

Turtleneck Dreams
After Turtle Dreams by Meredith Monk
Made in collaboration with Scout Stuart
Flux Factory, New York City
2017


---

Brgy residency
Performed with Jack Sheen at Brgy, London
2017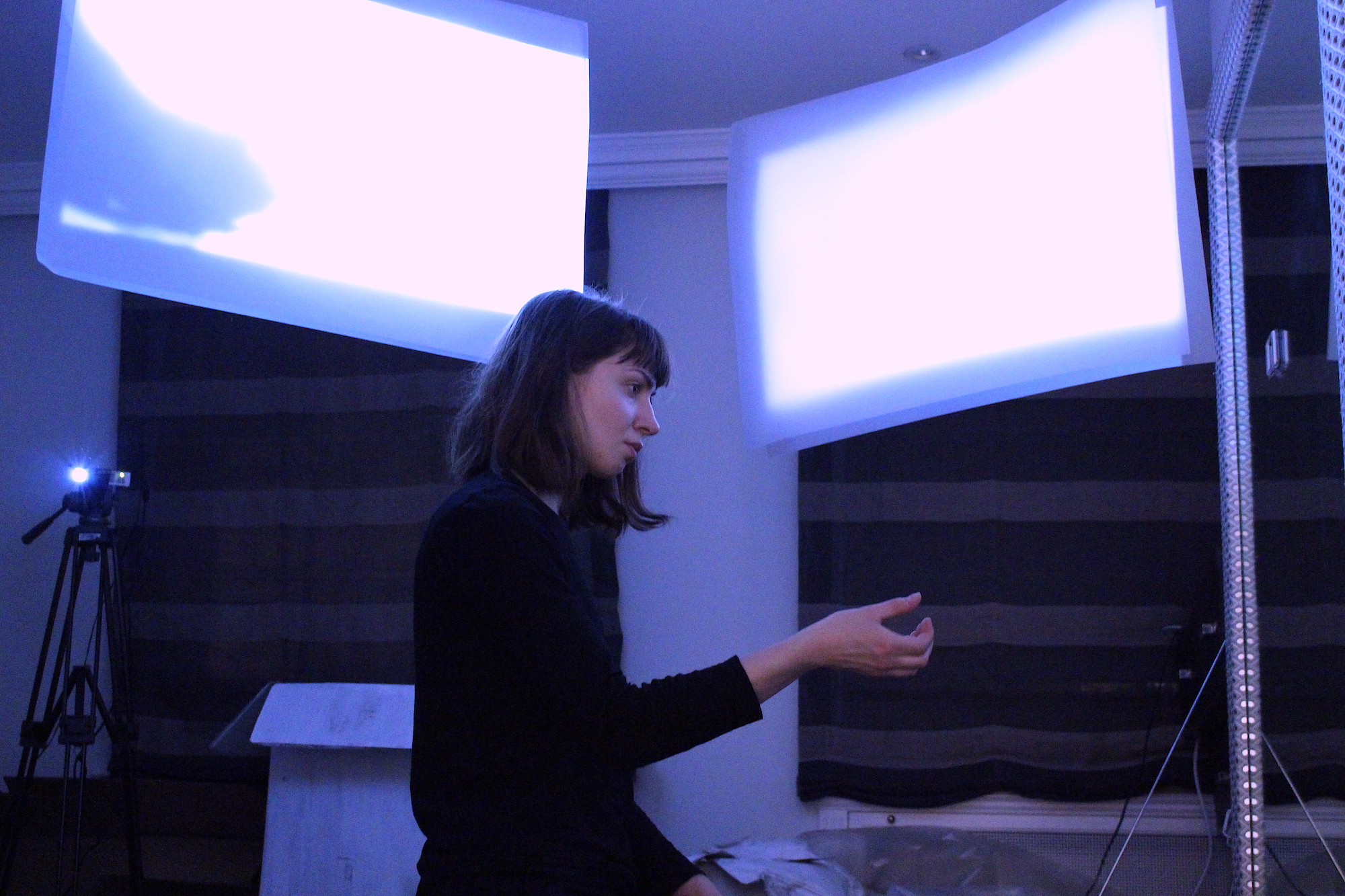 ---

I have never been anywhere so long by Rowland Hill and Jack Sheen
Performed in 2016 at Emergency Festival, Z Arts, Manchester
2016


---

Side Step
Residency with Legroom (Amy Lawrence and Juliet Davis Dufayard)
The Royal Exchange Theatre, 2016



LEGROOM created SIDE STEP a 'work-in-progress' piece of interdisciplinary performance as part of the Royal Exchange Theatre's 'REACT' commission of 3 local emerging companies. Working alongside LEGROOM invited artist – Josie Hepplewhite, a community dance practitioner and performer based in Manchester, SIDE STEP was created over 5 days in February at the theatre and culminated in an informal sharing with the producers, fellow artists and a small public audience.




---
Film006
Made with Ralph Pritchard

Ralph Pritchard and I have a video piece (Film006) showing alongside 21 others as part of A Pixel or Digit? curated by Turf Projects.
The films were displayed on phones and through QR codes at the Parfitt Gallery in the Croyden School of Art.


---

Residency at MOSI [Museum of Science and Industry] with composer Anna Meredith
Supported by Brighter Sound
2016


---

Star Bright by Teresa Winter
Music video directed by Ralph Pritchard and Rowland Hill
2015




---

Fleck Flop Flob by Joe Snape
Co-director and script advisor
2015



Fleck Flob Flop is an hour-long piece for mixed four-piece ensemble, electronics, sound recordings, and live text projections. A fantastical story about three pairs of protagonists - an Old Lady and her husband, a Bird and a Fish, You and Our Hero - Fleck was commissioned by Sound and Music for the UK ensemble ACM.

Filmed by Ismar Badzic, recorded by Sam Hanlan, at Vivid Projects, Birmingham.
First performed at Apiary Studios, London, and toured on 9 dates throughout the UK and Europe in summer 2015.






---

Tape Talk
Performed with Michael Cutting
2015


---

Studio
Flatpack, Federation House, Manchester
2014


---

TRISH
Fluxus Festival, Contact Theatre, Manchester
Performed with Tom Rose and Otto Willberg
2014