"Leading audio-visual masterminds" - Time Out
Video Jam
was an award winning live event series I founded in 2012 and co-directed until 2022 with producer Shereen Perera, sound designer Eliyana Evans and filmmaker Sam Hughes. Its premise was to experiment with how music effects our interpretation of film, which we did by commissioning artists and musicians of all kinds to compose original sound to be performed live alongside short, pre-existing or specially commissioned artist film. Each event programmed an often disparate array of film and music, showcasing emerging and established artists alongside one another.
We hosted over 50 unique events, in spaces and venues including a hotel rooftop, a glass atrium, underground vaults and one of the UK's oldest synagogues, collaborating with many major cultural institutions such as the Barbican Centre, the British Council, The Knockdown Centre [New York], the Wellcome Collection, Colombo Art Biennale [Sri Lanka], FACT [Liverpool], Whitworth Art Gallery, Hyperlocal Festival [Buenos Aires], CANVAS [Ibiza] and Manchester Museum.
In 2018 Video Jam won the People's Choice Award at the first Manchester Culture Awards, and was
featured by the Guardian in their list of "unmissable culture" for the year.
I have been shortlisted for a Sky Arts Academy Scholarship and Sekforde House Trust Scholarship for my work.
Video Jam frequently supported young people with all levels of creative experience, delivering workshops, talks, masterclasses and enagegments for Brighter Sound, BBC Philharmonic Studios, Northern Film + Media, Whitworth Young Contemporaries, Manchester School of Art, HOME, Blaze Festival, Falmouth University and the Royal Northern College of Music, amongst others.
Video Jam over the years
Antwerp Mansion, Manchester, 2012
Abandon Normal Devices Festival, Liverpool Cathedral, 2013
Islington Mill, Salford, 2013
Kazimer, Liverpool, 2014
The Vaults, London, 2014
The Vaults, London, 2014
Manchester Art Gallery, 2014
Manchester Art Gallery, 2014
SOUP, Manchester, 2014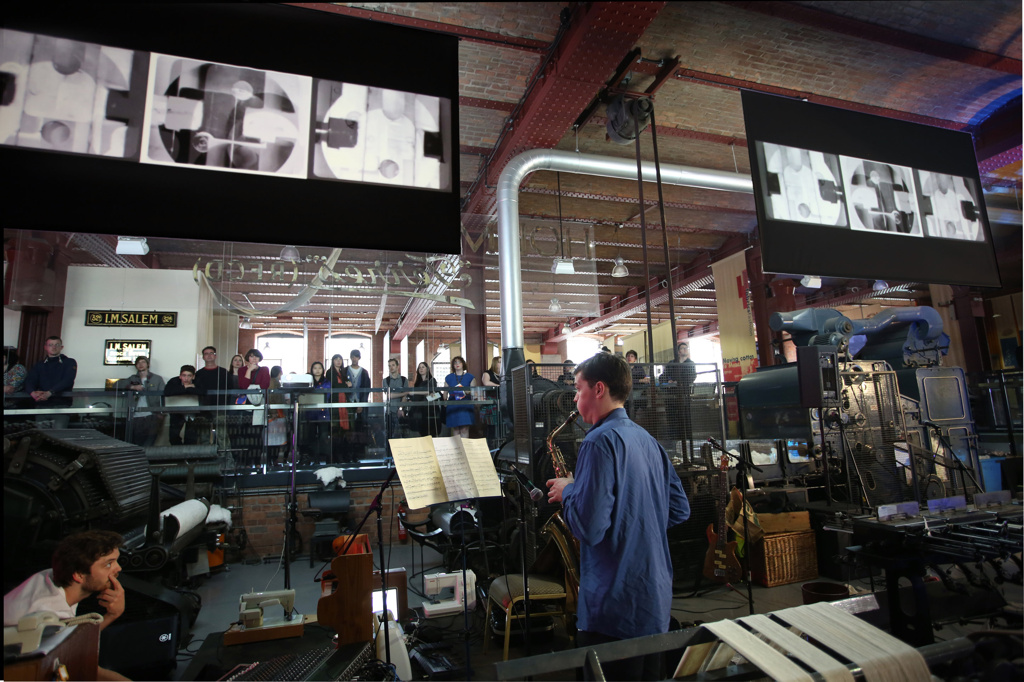 Museum of Science and Industry, Manchester, 2015
Brighter Sound workshops, Manchester, 2015
BBC Philharmonic, Salford, 2015
Whitworth Art Gallery, 2015
Whitworth Art Gallery, 2015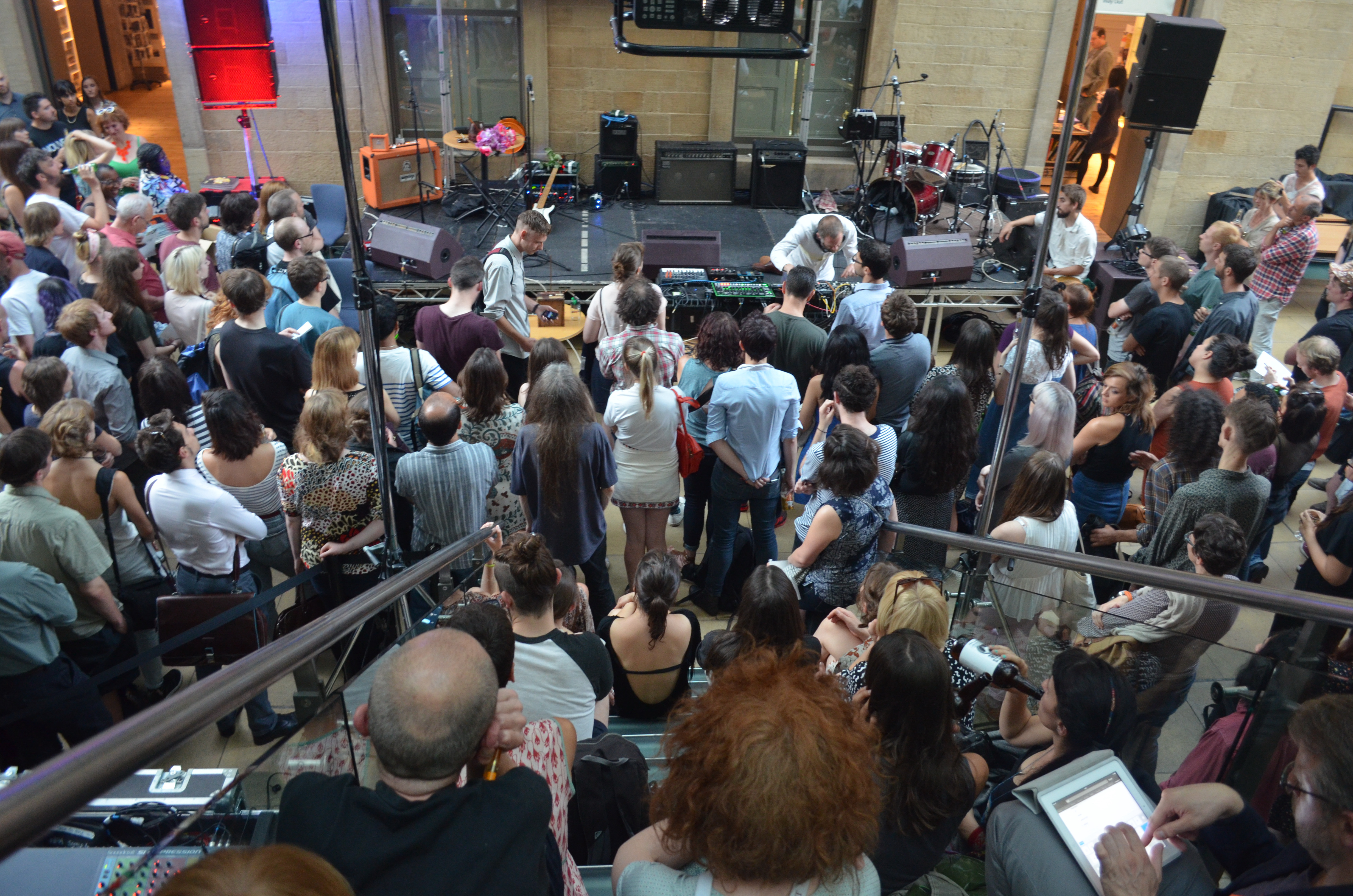 Manchester Art Gallery, 2015
FACT, Liverpool, 2016
Manchester Jewish Museum, 2016
Manchester Jewish Museum, 2016
Manchester Museum, 2016
Manchester Museum, 2016
Sounds from the Other City, Salford, 2016
Royal Northern College of Music, Manchester, 2017
Royal Northern College of Music, Manchester, 2017
The Knockdown Centre, New York, 2017
The Barbican Arts Centre, London, 2018
The Barbican Arts Centre, London, 2018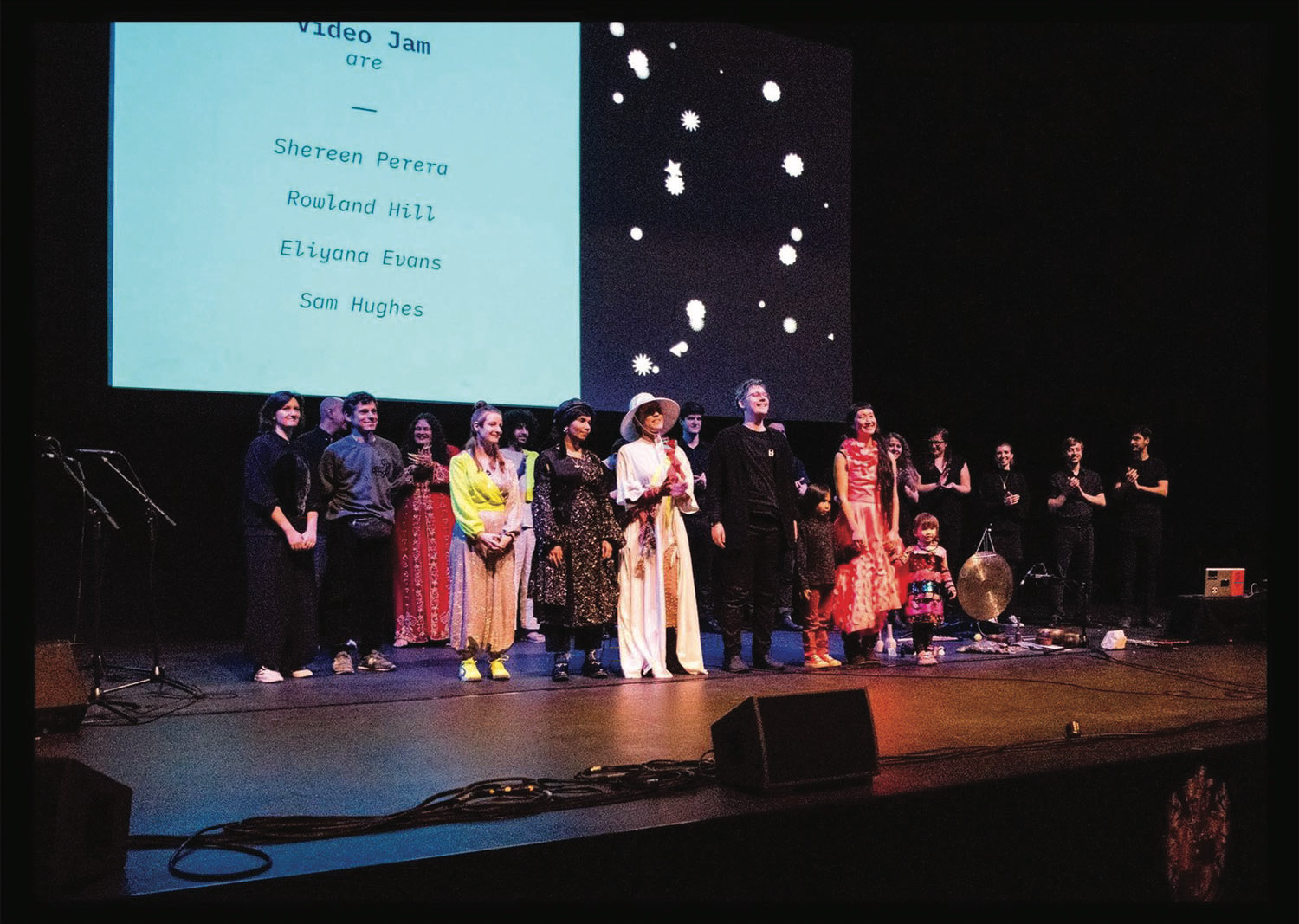 Royal Northern College of Music, Manchester, 2020


"An exceptional event." - Creative Tourist

"Riveting." - The Quietus

"Video Jam stands alone as a work of art in itself: the series is...a considerable artistic oeuvre."
- Andrew Anderson, musician and journalist

"An exciting and unpredictable one-off experience."
- Huck magazine

"Wildly successful...a night of seamless programming."
- The Skinny

"A great strength of the Video Jam team is their ability to create experiences which appeal on multiple levels to a very wide-ranging audience."
- Maria Balshaw, Director of Tate galleries

"Video Jam is an intense, hypnotic, and totally immersive experience, as the music takes control and redefines what we see on screen. It is interesting that this combination of silent film and musical score reverts back to early cinema, and yet Video Jam achieves this collaboration in a totally new and unprecidented guise."- Sinead Nunes, Corridor 8